WALLCRETE
The Trusted Company
for Generations
Trusted since the 1940's
Four Generations of a proven client-supplier
relationship built on trust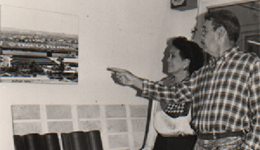 1940's Gaddi Gravel & Sand
Grandparents of Piler Gaddi Vazquez supplied top quality sand,
gravel and cement in building Manila after the war.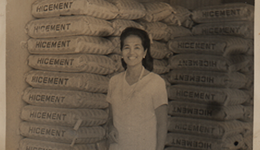 1950's Vazquez Gravel & Sand
Established by Evaristo Vazquez Sr. and Pilar Gaddi Vazquez to continue the same values in serving the next generation of budding contractors, architects, engineers s/a the Consunjis, Lilles, Avecillas, Golengcos, Locsins, Coscollueles.
Responsible Parents as they are started training their brood of 7 children through their growing years to work and play in their home office among the pile of gravel, sand, cement.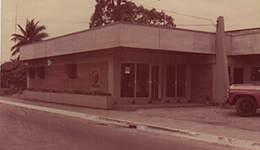 1970's
As the children graduated from school, new businesses were spinned off to address the growing needs of the metropolis.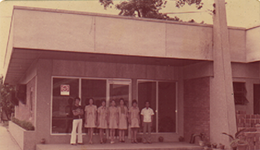 1980's Vazquez Commodities Corp.
Vazquez Commodities Corp. – Pioneer in manufacturing Tegula concrete roof tiles and Vazpave concrete pavers.
Established branches in Metro Manila and in Cebu, as well as networked with various dealer hardwares nationwide.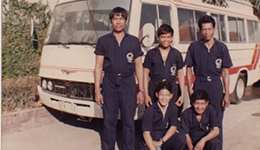 1990's
Through the creative mind and invention of the eldest son Edgardo G. Vazquez, Vazquez Building Systems Corp gained the trusted brand Vazbuilt, the path breaker in building prefabricated concrete houses and fences for the middle and low cost market supplying top developers such as Ayalaland, Robinsons land, Jardineland, San Miguel Properties, and SMPrime.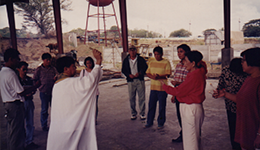 2000
The third generation became involved, a tradition of raising their children the same type of home/office culture as the children were growing up doing their homework in the office atmosphere. Learning the value of hardwork, respect, compasion, honesty and offering their work up as a prayer. A value handed down by the matriarch Pilar G. Vazquez to her kin and all the employees in every place they operate.
Siblings and grandkids started to venture and spread their wings to build their own individual business related to construction and other industries
Touch of Home (Emma Marie Vazquez)
Jvazco (Evaristo Rey Vazquez Jr.)
Kuma (Enrico Vazquez)
VGS Inc. (Emmanuel Vazquez)
VazTech (Ephraim Lindon Vazquez)
Prime 101 (Marco Vazquez LEgasto)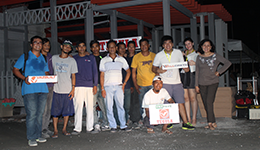 2010
The patented Vazbuilt Technology opened its doors to licensing their manufacturing business nationwide, Cebu, Pampanga, Bulacan, Laguna, La Union, CDO.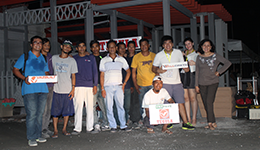 2012
The fence busines was spinned off to establish Wallcrete Company Inc. (Ma. Elizabeth G. Vazquez) the trusted name in the construction industry as the "Total Fence Solution" provider nationwide and the principal in licensing out the Vazbuilt patented brand.
Edgardo Vazquez sits at the helm of R&D continuously supplying and creating new products for the growing construction industry.
Loyal clients, new clients continue to enjoy the values and personalized service of the Vazquez group of companies. A trademark that last for four generations and counting.