WallCrete
Building
System
Proven and tested thru the
toughest calamities.
The trusted brand since 1990
2500 PSI

Durable

Affordable

Expandable

Transferable

Passed a 7.5
magnitude simulated
earthquake test
Homes that last generations.
The trusted brand since 1990.
Wallcrete Company Inc offers the patented Vazbuilt Technology for quality, fast, and affordable structures that's sure to last generations.
Easily installed
A modular system that only requires combining the different
pre-manufactured parts. The lego like system makes it easy
to take out, transfer, and expand the pieces.
We use nothing but superior grade raw materials.
Consistent mix
Manufactured in quality controlled settings
Grade 40 rebars
Vibro screened sand
3/8 washed gravel
Portland type 1 cement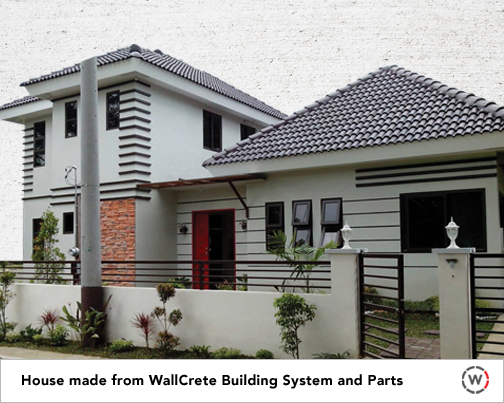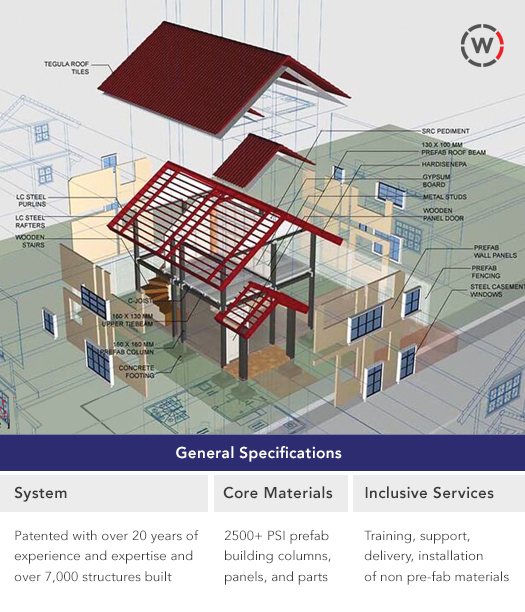 The Award Winning Prefab System in the Philippines. Save Project Time & Cost.
We build the shell of your house for maximized savings. For Contractors, Developers, & DIY enthusiasts.
What you need to know:
1. Proven Strength
Stronger than the hardest hollow block. Resistant to 2,500 PSI.
2. Installation
Easy to install prefabricated materials with training, support, and construction guide.
3. Vazbuilt Prefab System
Primarily engages in the manufacturing, supply, and construction of structures using prefabricated reinforced concrete columns, wall panels, and tie beams.
On a Budget? Buy Parts & Start Building Your Dream Home.
Do it yourself and build your own house with our easy precast modular system for maximized savings.
Save more with our DIY option
Buy knock down parts and we'll help you build it yourself.
DIY installation training
Safety seminar pre-construction
Milestone checkups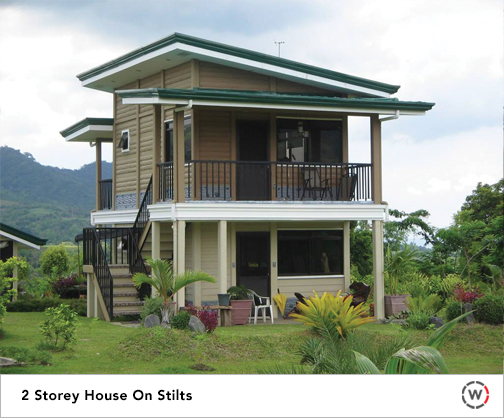 WallCrete Innovating for Better Homes

Save Time
Save 30% on Construction Time using Wallcrete's easy to install prefab system.

Save Money
Save 15% on Project Cost. You need less workers and time to complete projects.

Strongest Product
With a 2,500 PSI rating which is over 200% stronger than traditional hollow blocks.

Trusted Company
WallCrete Company Inc. offers the patented Vazbuilt technology. The trusted brand since 1990.
Hear what our customers have to say with WallCrete
---
"WallCrete has an amazing customer service, training, and product quality!"
Joshua Galang
Prefabricated House Owner
---
"The WallCrete's technology is efficient, affordable, and top quality."
Marc Santos
Architect
Buy Parts & Start building
your dream home.
Save 15% on Time and 30% on Construction Costs.